Colorado to Canyonlands Geology Tour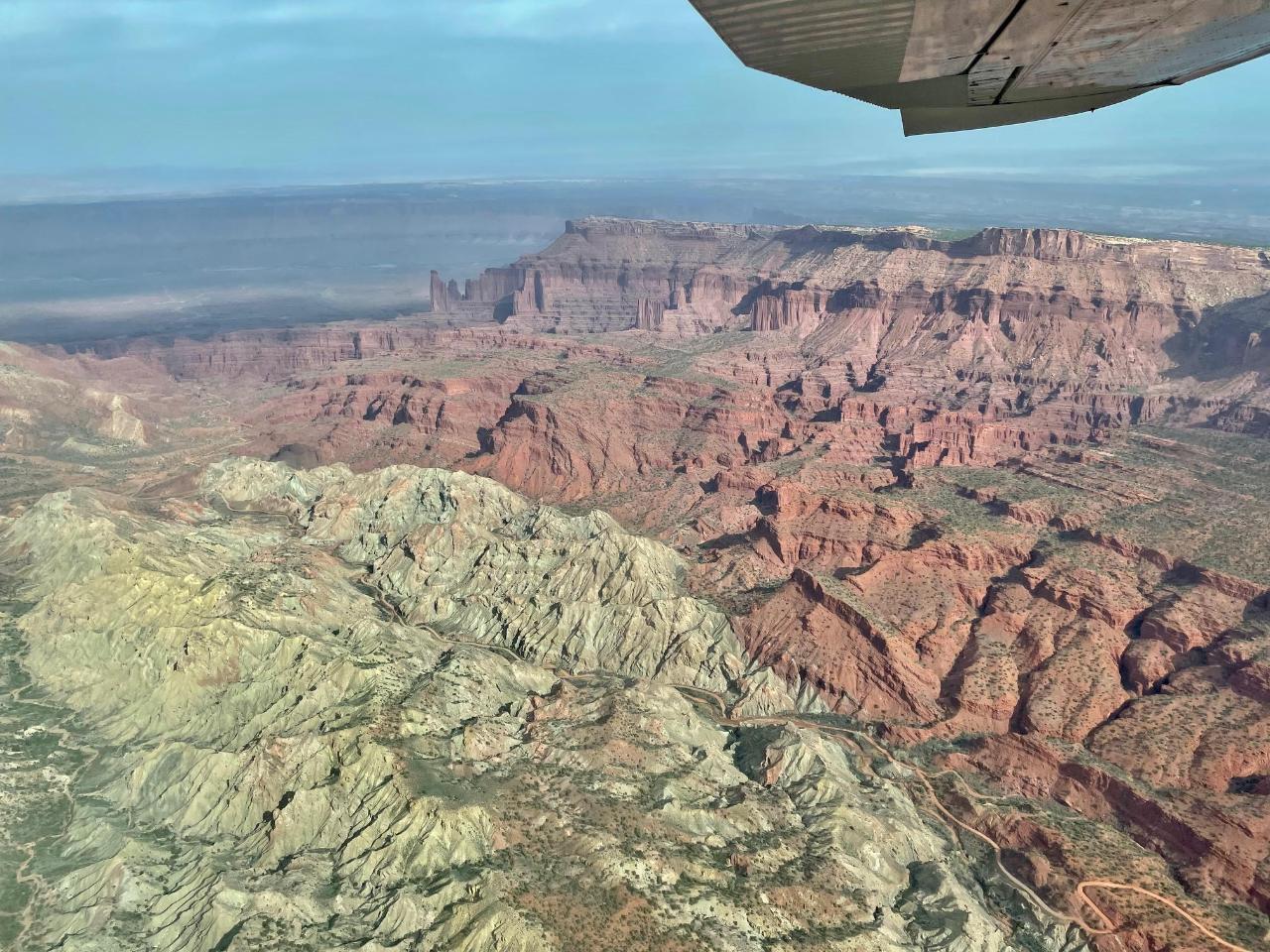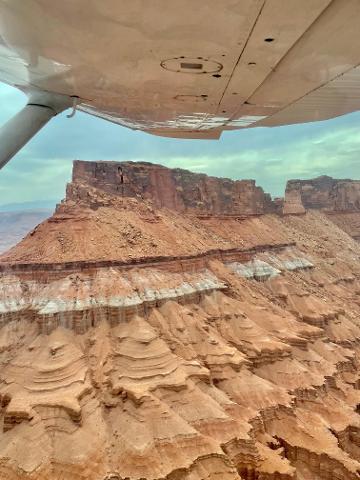 Dauer: 90 Minuten (ca.)
Ort: Moab, UT
Produkt-Code: P1LW1G
Fly east from Moab to the famous canyons of Gateway, Colorado.
On the way, see the beautiful Colorado River and side canyons including
Grandstaff Canyon, Morning Glory Arch, Castle Valley, and Professor Valleys. Next,
you will see the Fisher Towers and excellent exposures of the Paradox Formation-
the key to understanding Moab's unique geology. Swinging over to the Dolores
River Canyon, you will enjoy the cliffs, canyons, and mesas that have been home
to generations of ancient and modern Native Americans. Approaching the La Sal
Mountains, you will get a great view of the changes in vegetation as we go up
in elevation and distant views of the San Juan Mountains in Colorado. Heading
back towards canyon country, you'll get a birds eye view of the Mi Vida uranium
mine and then onto Canyonlands National Park overflying the Needles District,
the Confluence and the Island in the Sky.
*CHILD = 12 YEARS OR YOUNGER